Hi!


My name is Laurens van Walbeek, I come in peace from the late 80s, born in a small settlement called Lelystad.
During educatION in Multimedia design at Cibap Vakschool voor Vormgeving I started doing my own commissioned and independent design and artwork. During my Bachelor in Animation at HKU and the years following I have learned a lot about concepts, design and motion, software and organizations. I moved to the city of Zwolle to go on new creative adventures which thankfully got me into a bunch of creative projects for culture, Art, design, interactivity and more. Meanwhile I've Also earned An educator's degree, and Adobe Associate certificates for Adobe Illustrator and Adobe After Effects.

Apart from freelance jobs you can find in this portfolio, I have been Employed at Buutvrij for life, Cibap vakschool voor vormgeving, Kaboom Animation Festival, Amsterdam Pixar Expo, Goliath Games and others.
I love to travel, play video games, listen to music (on stage or at home), watching movies and
speaking and working with passionate people with a story, which I can help to display.
I Hope you enjoy!

Laurens van Walbeek


Studio Laurens van Walbeek & Drawsome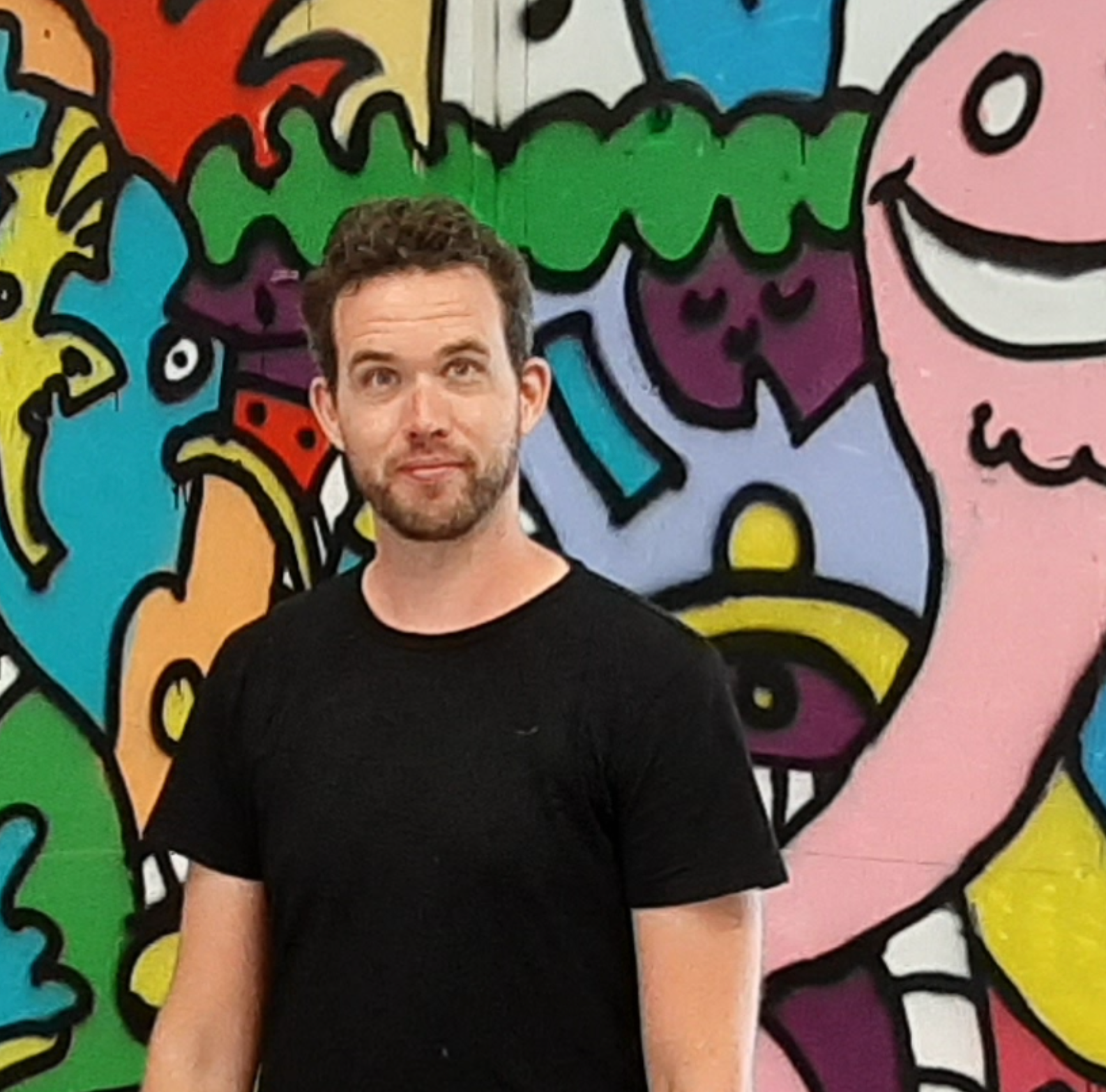 Please Check out my creative Resume below, also available as printable PDF: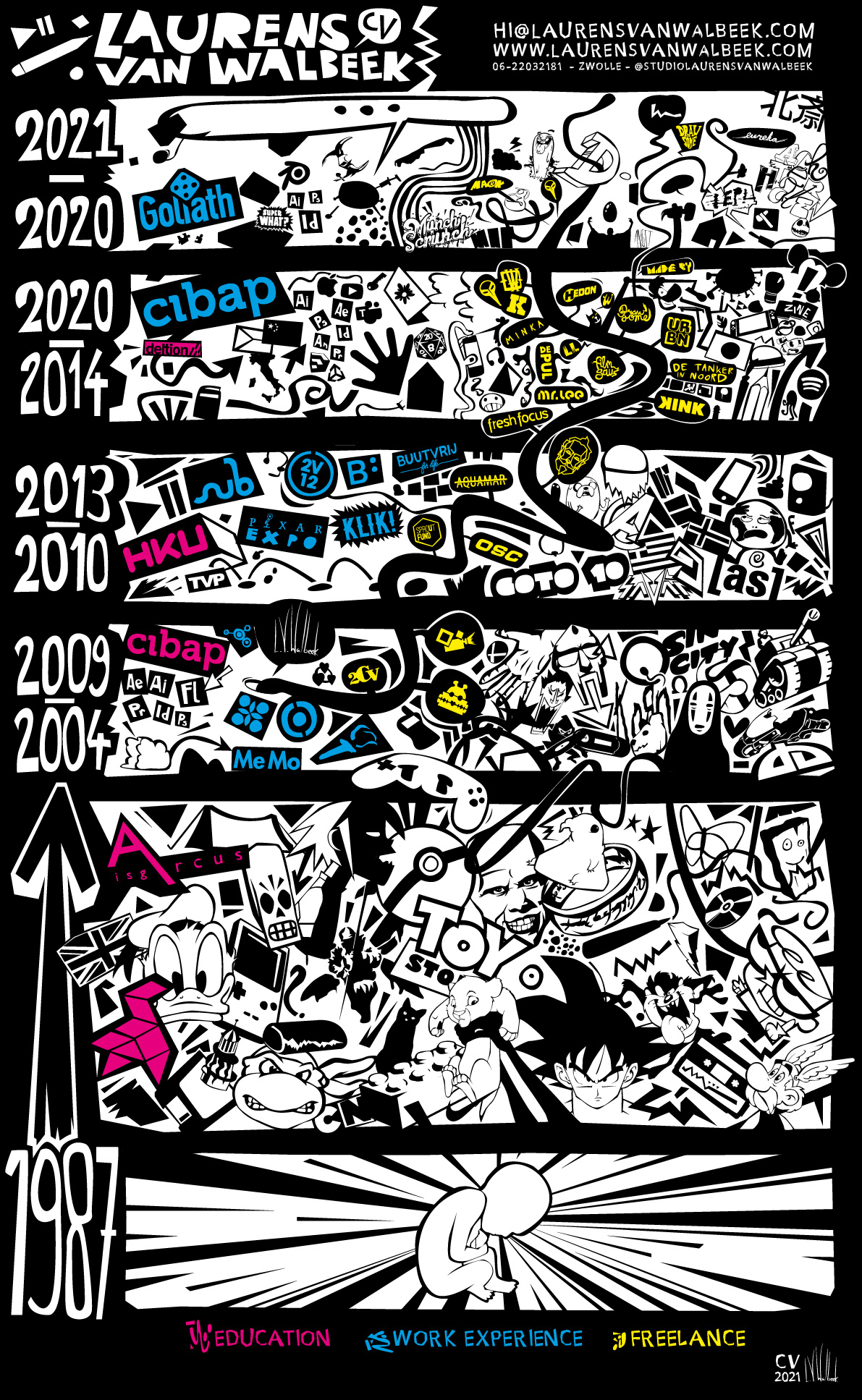 REVIEWS

"De creativiteit die je zoekt in een vormgever, net dat vonkje dat bezieling geeft aan het geheel"
Thomas Gerla - Stadsdichter van Lelystad

Fijne gast, heb van uit Productiehuis de Nieuwe Oost met hem gewerkt. Een videoclip waarbij Laurens alle animaties maakte en verzorgde. Goede communicatie. Staat open voor input, tweeks en feedback. Denkt creatief mee en steekt arbeidstechnisch net die paar extra stappen in een project om het eind product van "leuk" tot "fantastisch" te laten gaan.
Wim Koens - Producent De Nieuwe Oost

Held. Spoedklus geklaard in enkele dagen. Een uniek product als resultaat met professionele aanlevering voor een heel netjes tarief. Als we weer eens iets passends hebben kloppen we bij je aan Laurens!
Jelmer van Hezel - Oost Wanted